Equipment / Jelight JFC 412E - 12
Jelight JFC 412E
12" UV Curing Machine
The best USA made UV curing equipment for the best UV curable finish
Cure your floor coating projects faster with the Jelight JFC 412E - 12" UV curing unit. This powerful and durable unit is perfect for finishing jobs quickly & efficiently. Free Shipping; Lead time - 1-2 weeks
Free Shipping
Lead Time: 1-2 weeks

Cure your floor coating projects faster with the Jelight JFC 412E - 12" UV curing unit. This powerful and durable unit is perfect for finishing jobs quickly & efficiently. Free Shipping; Lead time - 1-2 weeks
Free Shipping
Lead Time: 1-2 weeks

Buy Now, Pay Later with
Split your purchase into easy monthly payments.
Curing at the Speed of Light!®
ProCoat® Radcoat® is the first site-applied water-based coating with the most durable finish on the market! Using the Jelight JFC 412E - 12 UV curing machine, finish jobs faster with unmatched durability.

Cures UV Coatings Instantly
Safety Kit Included
Operates out of a Standard 120 volt Outlet
Complete jobs faster
Complete jobs faster and get your customers in their home or business within hours of the coating application with the instant UV cured solution!
Made for usability
Comes in a hard case with wheels, it can fit in a small car and is easy to move around. Plugs into any 120 volt outlet, is lightweight, and the machine is 12 inches wide and has a 12 inch cure path which allows for curing right up to the edge of a wall.
Commercial grade durability
Get up to 5X the strength of other coatings on the market when you use ProCoat Radcoat systems with the UV curing units. Can be used commercially or high-end residential.
Designed for success
Ensure your Radcoat® finish is cured perfectly with the built-in speed readout. This will let you know precisely how you are curing. Plus, with a built-in shutter system, it will block the UV light from being exposed to the floor while the curing unit is not in movement
"
They're an awesome company that's employing American people and selling American products that are superior to what you can get elsewhere.
Daniel Antes
Distinctive Wood Floors
Fast UV curing at a rate of 35-40 sq ft per minute
Compare that with the hours/days you'd spend waiting for other products to cure and the investment pays for itself in no time!
Cleaning products to keep your
floors beautiful
Cleaning your floors has never been easier! ProCare®️ Citrus products clean and enhance the natural beauty of your floors. Easy to apply with no rinse needed, our products are great for real wood floors, laminate, tile and marble surfaces.
Shop Now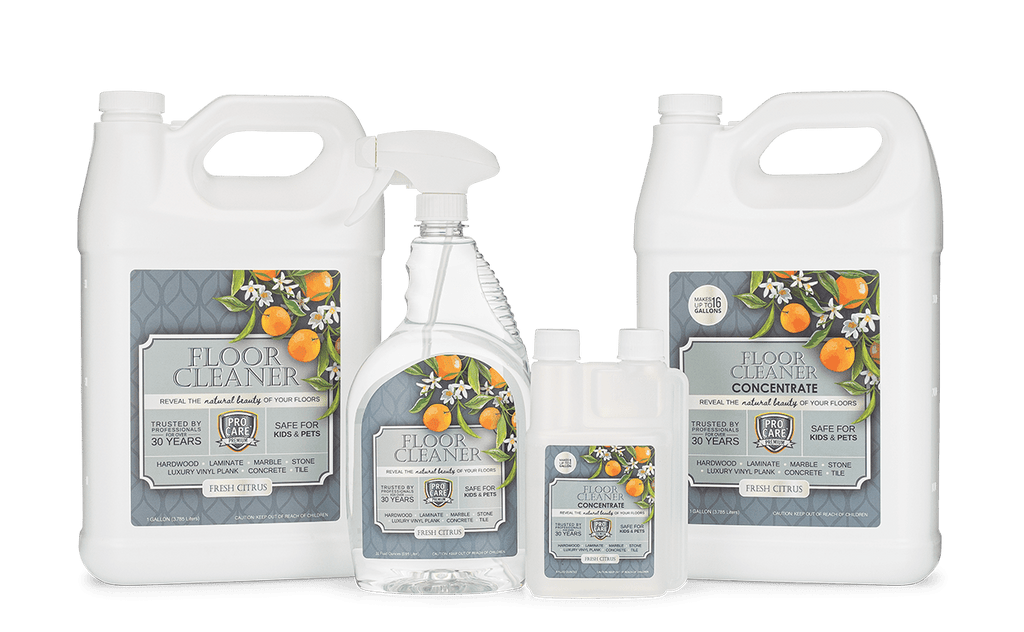 Please note, for further information please check out our Safety and Technical Data sheets below.
Have questions?
Visit our FAQs page for helpful information on our products, or get in touch to speak with one of our product specialists.
Contact Us
Why Our Contractors Love Working With Us
ProCoat® is family owned, and our contractors are an extension of our family. When you need support, we pride ourselves in offering the knowledge you need, when you need it. Highest quality products that are 100% American made, with zero delays - this is what our long-lasting relationships are built on.

Factory Direct Pricing
We manufacture floor finishes in the USA, allowing us to offer lower pricing for equal or better quality products
Product Availability
No missing deadlines or losing an account due to import delays or delivery hassles
Unmatched Contractor Support
Our team is readily available to help you out through phone, email, chat, or text