American Made Hardwood Coatings
Professional grade water based, Hardwax Uroil & UV cured floor coatings
Explore Our Coatings
A Product for Every System
ProCoat® is committed to manufacturing high performance coating products, specially formulated to provide superior results for your unique flooring project requirements.
Over 30 Years of Manufacturing Floor Coatings
At Professional Coatings Inc., we put over 30 years experience to work to ensure the success of your flooring projects. We're pleased to be your trusted source for industry-leading, low-odor, eco-friendly floor coatings, additives, and maintenance products.
At ProCoat®, we offer smart solutions that allow your floors to be back up and running in a matter of hours instead of days. Whether you're a business owner who's not willing to sacrifice revenue or a homeowner who wants to avoid the hassles of slow-drying, strong-smelling polyurethane coatings, ProCoat® can help.
We invented the technology behind these fast-curing, low odor flooring products and our professional team is ready to help you every step of the way.
Free Shipping on All Orders Over $99
Free ground shipping to the contiguous U.S.
Cleaning products to keep your
floors beautiful
Cleaning your floors has never been easier! ProCare®️ Citrus products clean and enhance the natural beauty of your floors. Easy to apply with no rinse needed, our products are great for real wood floors, laminate, tile and marble surfaces.
Shop Now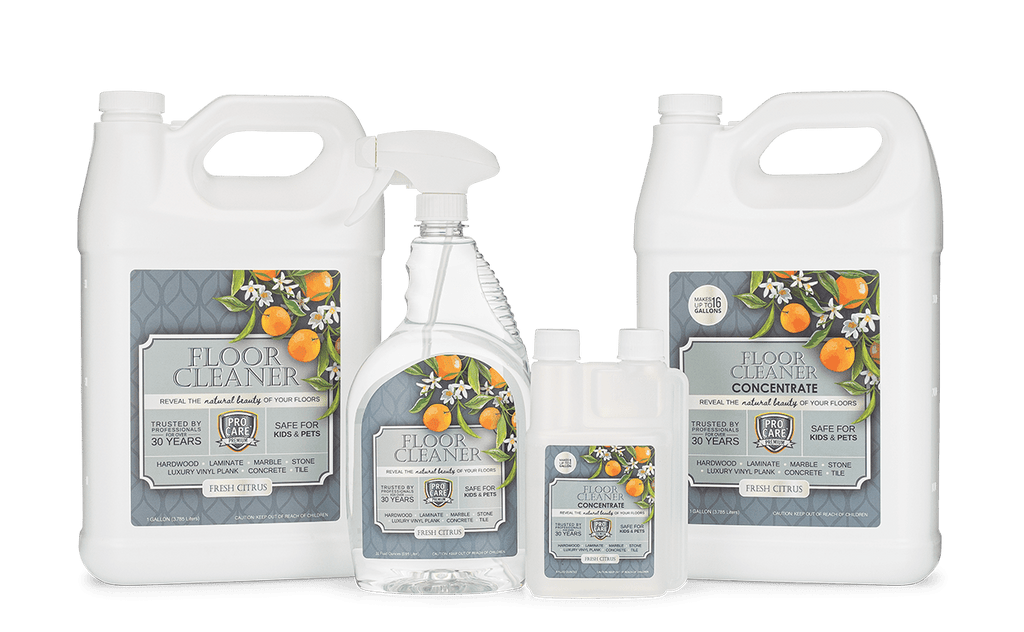 Industry Leading Products
ProCoat® takes great pride in the research and development efforts that have allowed us to produce some of the most innovative coating products on the market. From advanced wood grain treatments, to instant curing technology, our products are leaders in the industry.
Buy Now, Pay Later with
Split your purchase into easy monthly payments.
Why Our Contractors Love Working With Us
ProCoat® is family owned, and our contractors are an extension of our family. When you need support, we pride ourselves in offering the knowledge you need, when you need it. Highest quality products that are 100% American made, with zero delays - this is what our long-lasting relationships are built on.

Factory Direct Pricing
We manufacture floor finishes in the USA, allowing us to offer lower pricing for equal or better quality products
Product Availability
No missing deadlines or losing an account due to import delays or delivery hassles
Unmatched Contractor Support
Our team is readily available to help you out through phone, email, chat, or text